About Merida
The city of Merida is the capital city of the Yucatán state in Mexico and is truly beautiful. With just over one million people living within the city limits, Merida really has just about everything you will need. Well except for the Ferrari my 10 year old thought we should rent the other day, but I am sure even that is available if you knew who to ask!
How hot?
How hot is it, you might ask… well it is hot, REAL HOT! Especially in the months of April and May where the average temperatures reach 40 degrees! Yes it does cool down considerably to the high 30's for the summer months, but May is HOT! I tell you this not to scare you, but to warn you. In Canada on cold winter days, we would all pack up and go to the malls for some entertainment. Here it is not any different. On the HOT days, you load up the family and head over to one of the malls for some free air conditioning. Ice skating at Liverpool mall, bowling at Alta Brisa mall, or just going to watch a movie in one of the many theatres, are all great ways to take advantage of air conditioning. 
Third World?
People often make the comment that Mexico is a third world country… we would have to disagree with that and say that Mexico as a whole is definitely an "emerging nation." But like all countries around the world there are areas which are less developed than others. Yes, you definitely see a lot more culture here in Mexico than you might in other spots, but do not take this for less developed. Merida has all the amenities you could ever want in a major city, and even some that we did not have in Canada. Like the VIP theatres. If you have not experienced a movie in a VIP theatre you are missing out.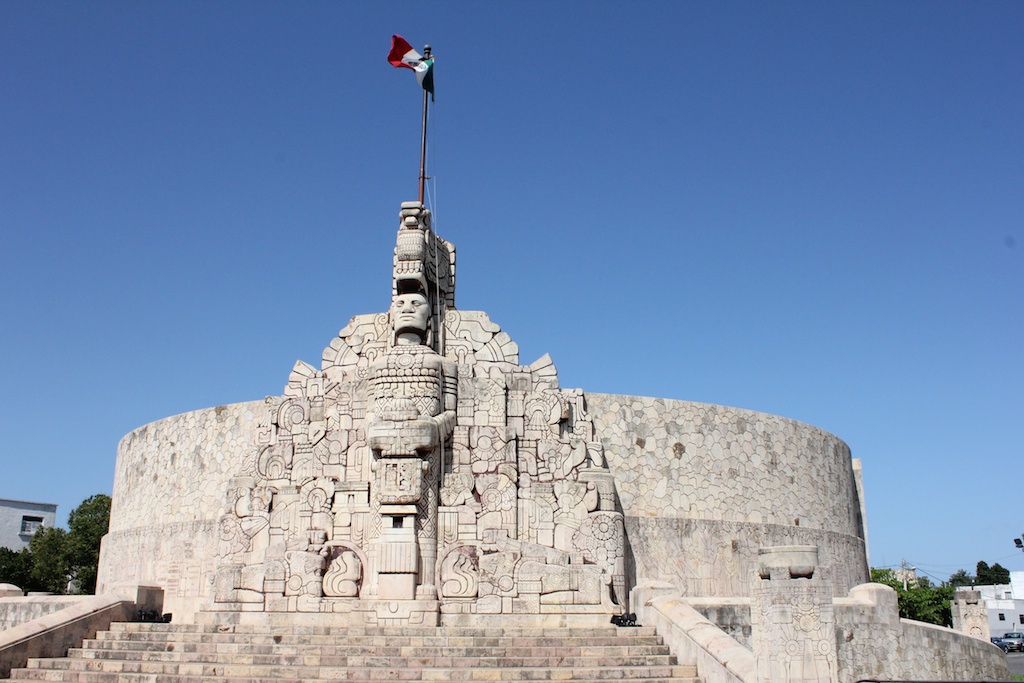 So, back to Merida. This city has everything you might think you need – for people who have not quite aclimatized to the shopping practices of the locals who buy everything from the local markets. There are of course the more familiar stores: Costco, Sams Club, Walmart, Sears, Home Depot, Office Depot to name a few. There are more car dealerships here than I think I have ever seen. Casinos in every mall, in case you get trapped there while your wife is shopping. 
Merida is the state cultural center featuring many museums, art galleries, theatres, and shops throughout the city, especially in the Centro part of the city. Paseo de Montejo is  the main road going through Merida to centro and is quite famous and is a must see both during the day and in the evening. The Mayan museum opened its doors in the north end of the city and is really an amazing opportunity to learn more about the Mayan's. 
Yucatecan food is simply amazing! There are many restaurants which feature Mayan food – Chaya Maya is one of these and is located in the heart of Merida. There are so many different dishes to try with many different flavours. There are of course many north American franchises which have recently opened their doors in this city as well if you are looking for something from home. I know that every once in a while we have a chicken wing craving and head off to TGIF's or Chili's for some pub food! 
Merida is a fantastic location, although sometimes a little bit hot, to base yourself as your travel around the state and see what Mexico really has to offer. The beaches of Progreso are just a 30 minute drive away and many people from Merida flock to the beaches on the week-ends to escape the heat. 
book Today
Some months are busier than others! Plan early and do not be disappointed.